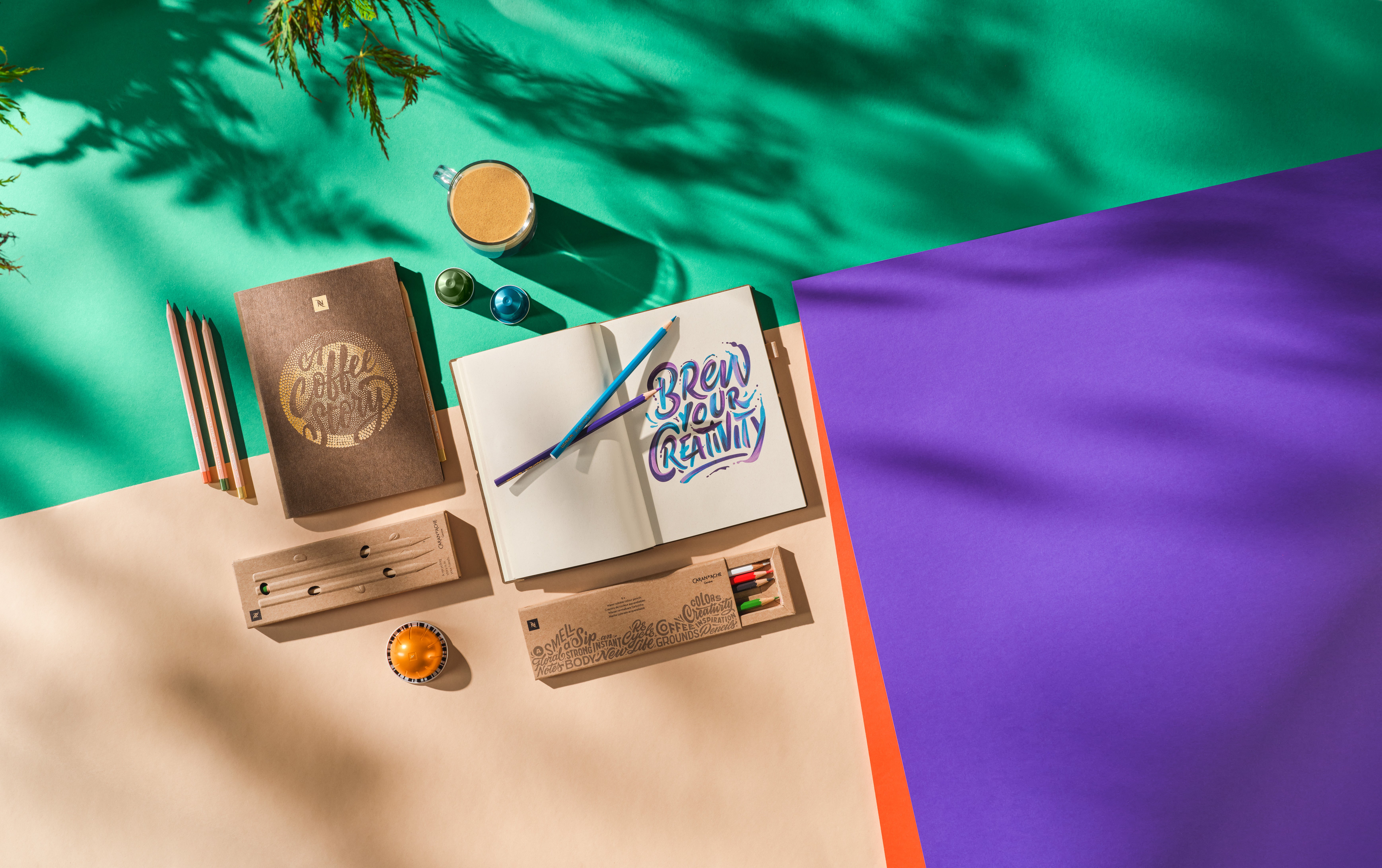 Sustainability and innovation with a circular economy: Nespresso + Caran d'Ache x Stefan Kunz, a colourful Swiss collaboration
Nespresso has always taken its corporate responsibility very seriously and has invested heavily over the past 30 years in optimizing the sustainable aspects of processes throughout its value chain. Early on, the Swiss brand began to look for solutions to reintegrate the components of its capsules into the raw material circuit and developed a process for separating aluminum from coffee grounds that is unique in the world. In order to raise awareness among consumers about the recycling of aluminium capsules, Nespresso Switzerland launched the Second Life project six years ago to demonstrate that it is possible to produce new products from used Nespresso capsules.
This year, Nespresso Switzerland is combining the theme of the circular economy with that of art and putting coffee in the spotlight; because in addition to the aluminum, the coffee from used Nespresso capsules is also recycled and repurposed. This year's Second Life object is therefore a notebook whose interior pages are made from recycled coffee residues. For the design of this notebook, Nespresso called upon Stefan Kunz, the internationally renowned lettering and typography artist from Zurich. The notebook also comes with a Caran d'Ache graphite pencil whose lead is made from recycled coffee grounds.