A CHALLENGE ON CIRCULAR INNOVATION
AS PER  ELLEN MACARTHUR'S FUNDATION DEFINITION, THE CIRCULAR ECONOMY IS BASED ON THREE PRINCIPLES, ALL DRIVEN BY DESIGN:

ELIMINATE WASTE AND POLLUTION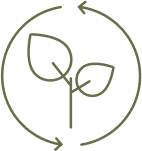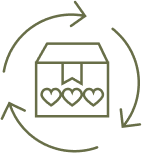 CIRCULATE PRODUCTS AND MATERIALS
Most agree that the current linear model is no longer fit for purpose, failing both people and the planet. A circular economy, by contrast, decouples economic activity from the consumption of finite resources. It is a resilient system that is good for business, people and the environment. 
CIRCULARITY CAN BE DIFFERENT THINGS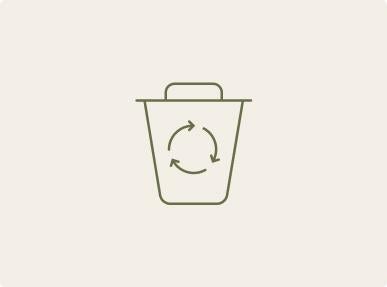 WASTE VALUE MODEL
A model where waste is revalorized and used in new by-products to extract the maximum value from it. 
For example: Recycling and waste management companies that transform food waste into biogas or compost and, PET or aluminum into new products.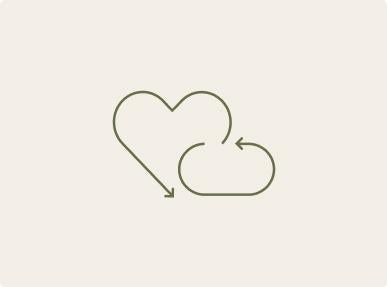 REVERSE LOOP MODEL
A model that aims at maximising the value and duration of the entire life cycle of products, by enabling second usage or multiple usage of those products. 
For example: second-hand retailers who give a second life to fashion, furniture, appliances or other items.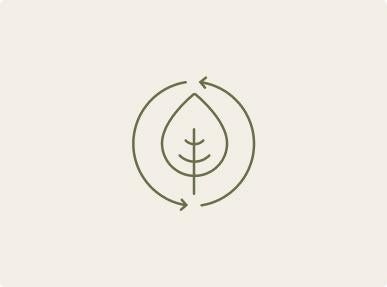 CIRCULAR INPUT MODEL
A model that aims at minimising the depletion of our natural resources, by maximising the use of recycled material in the final product.  
For example: Products made from recycled plastic or PET bottles.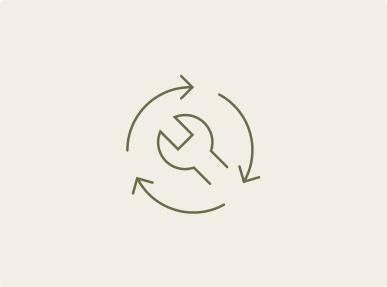 INTEGRATED CIRCULAR MODEL
A model that leverages life cycle analysis (LCA) to minimise any negative effect on natural resources across all stages of the product life cycle, not just limited to production, but also including sourcing, usage and final disposal. Hence product designers focus on reparability, upgradability, reusability, ease of disassembly and recyclability of all components of a product. 
For example: Products that are easy to repair, replace or recycle.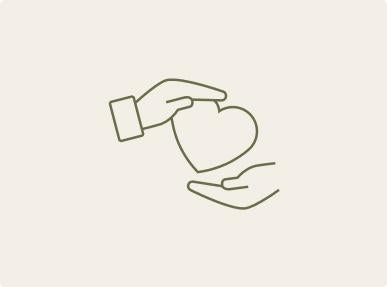 END-OF-LIFE RESPONSIBLE MODEL
A model in which companies take direct responsibility over the entire life cycle of their products. After use, people return products to the producer who has a direct economic interest in the extraction of all their recoverable value. 
For example: Fashion subscription companies, brands that allow you to rent or borrow products for a limited time, or companies that offer collection of their used products.
CIRCULAR SERVICES
A model in which companies offer a service to enable and promote circular economy. Software producers and service providers also have a crucial role to play in a circular economy. For example, Internet of Things (IoT) applications are useful for product- and resource-tracking systems that are necessary for a circular economy to function.   
For example: Platforms for selling and buying second-hand products or platforms that ensure traceability.
CIRCULARITY
This is a collective challenge, which implies major transformation of current consumption and production patterns, and changes in deep-anchored routines.   Companies have a key role to play to convert sustainability and social challenges into business opportunities and drive a chain reaction, where the move of one actor encourages others to follow. Businesses should compete not to be the best in the world, but the best for the world (B-Lab).
Source: Ellen MacArthur Foundation Circular economy systems diagram (February 2019) www.ellenmacarthurfoundation.org
Here's how Nespresso Switzerland


is undertaking circularity in its
sustainability initiatives:
As early as 1991,
Nespresso set up a system for collecting and recycling its aluminium capsules throughout Switzerland. Today, there are three different ways to return your used capsules for recycling: in more than 3'700 collection points, at any Nespresso boutiques, municipal waste areas and partner stores, or from the comfort of your own home, thanks to the free "Recycling at Home" collection service. .
In 2020,
Nespresso launched the first coffee capsules on the market made using 80% recycled aluminium, as part of the company's continued journey towards circularity, going further to minimise waste and maximise reuse of product materials. The move closely followed the introduction of new machine boxes being made of fully recyclable packaging composed of 95% recycled material.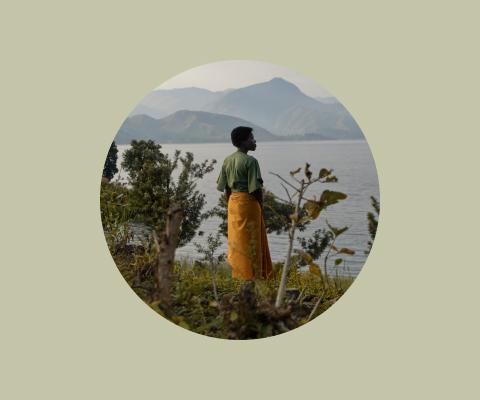 In 2022,
Nespresso and social impact start-up Opensc have revealed a technology-based collaboration that brings new levels of transparency to the Nespresso REVIVING ORIGINS organic coffee, Kahawa Ya Congo. Through the partnership with Nespresso, Opensc's technology is being used to trace every bag of coffee digitally and securely from the 1'185 smallholder farms of the Amka cooperative in South Kivu, all the way to the consumer. The Opensc platform automatically verifies that each farmer directly receives the correct Nespresso AAA Sustainable Quality™ Program premium for exactly the amount of coffee they produced.