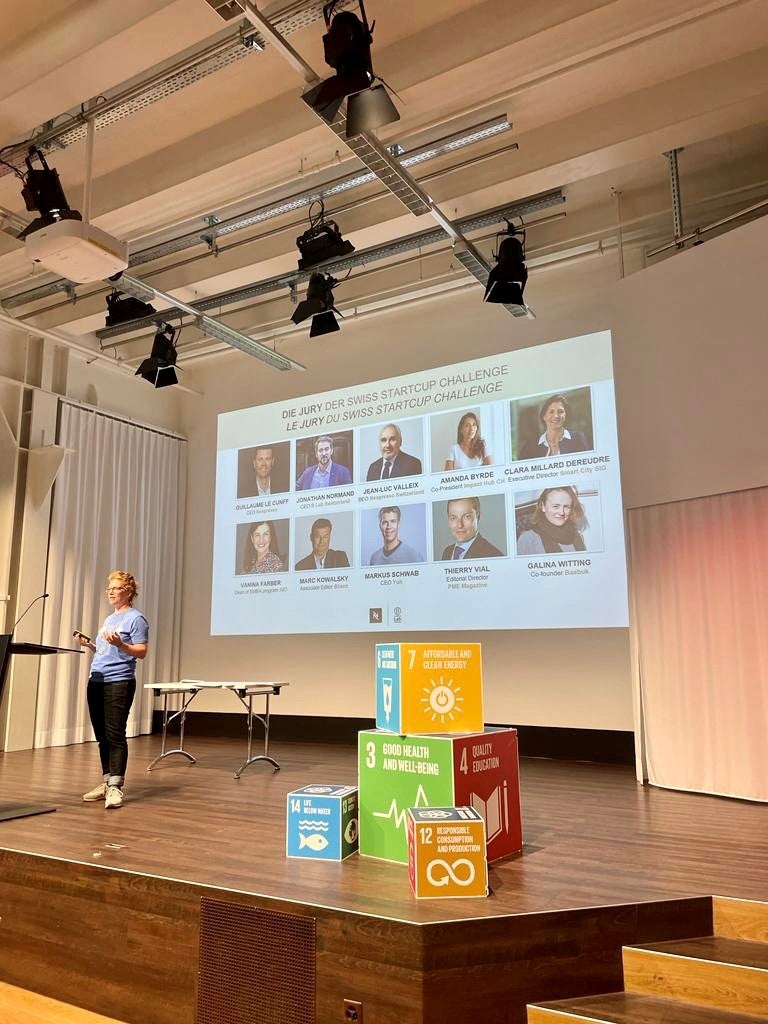 The Swiss StartCup Challenge at the Swiss Impact Forum of B Lab Switzerland
On September 15th in Bern, at the opening of the Swiss Impact Forum, Joséphine Herzig, co-Director Engagement Programs of B Lab Switzerland, announced the names of the 9 candidates selected by the jury of the Swiss StartCup Challenge.
There were 271 start-ups, SMEs and students who submitted their circular projects.
Now, there are just 9 finalists who have been selected by the jury of the circular innovation competition launched by Nespresso and B Lab Switzerland. 
The finalists of the 2022 edition: 
Category Start-ups: KOLI / ARBOLOOM / TERRA PRETA
Category SMEs: PROXIPEL / REDELEC TECHNOLOGIE / COMPAIR
Category Students: BINKABLE / ZIPBACK / TRASHMANSHIP
It's at the heart of the Swiss Impact Forum, an inspiring event with more than 400 individuals committed to building a more positive and sustainable world, that we had the pleasure to welcome the candidates of the Swiss StartCup Challenge.
This day rich in exchanges was an opportunity to meet and share with other certified B Corp™ companies, to apprehend the Swiss momentum of this virtuous ecosystem that already gathers nearly 600 companies on our territory and to revisit the major issues related to the climate crisis and biodiversity, through the responsibility of our companies.
A big congratulations and thank you to the team at B Lab Switzerland, and especially Jonathan Normand, for organising this inspiring and virtuous day.
And congratulations to the 9 finalists of the Swiss StartCup Challenge, which you can now vote for
as of September 29th on our website, for a chance to win a year's supply of coffee and a Nespresso machine*.
See you soon
The StartCup Team