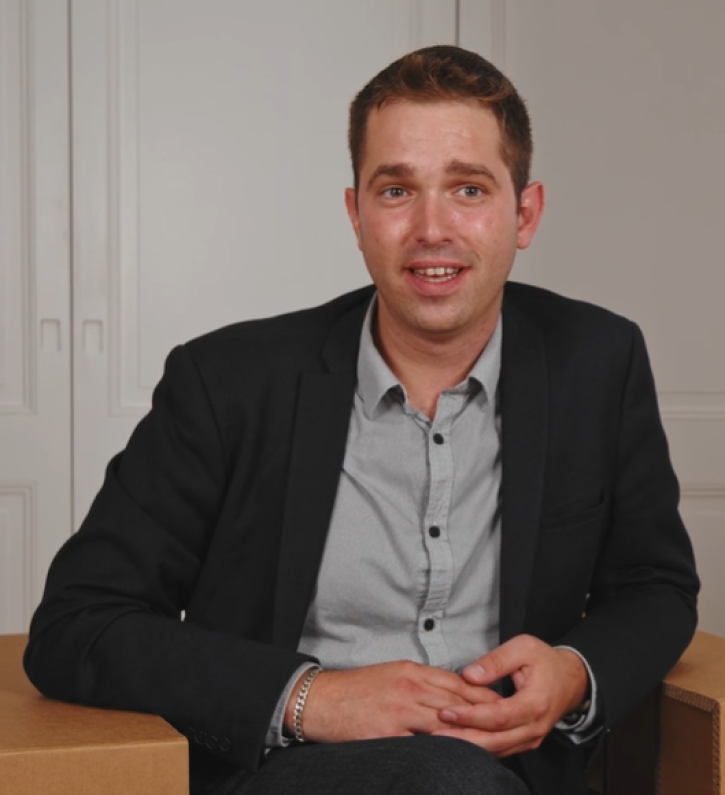 Amaël Cohades
CEO and co-founder of COMPPAIR TECHNOLOGIES
SWISS STARTCUP CHALLENGE FINALIST
Composite materials are everywhere – you know them more generally as carbon and glass fibres, typically used in sports, wind turbines and aeronautics. 
Composite materials are fragile and they crack. At COMPPAIR, we've changed the DNA of the raw material in order to allow it to be repaired from the moment it's manufactured. Whereas today, repairing a composite material takes over 7 hours on average,  it takes just one minute using COMPPAIR composites, and a small amount of heat.
WHAT ARE THE BENEFITS OF YOUR CIRCULAR PROJECT?
The benefits of using COMPPAIR technology are a reduction in maintenance costs and an increase in the lifespan of these products.
And the beauty of this technology is that it can be used in all industries that use composite materials. 
WHY IS COMPPAIR TECHNOLOGIES PARTICIPATING IN THE SWISS STARTCUP CHALLENGE?
COMPPAIR's interest in participating in the Swiss StartCup Challenge is due to the sustainability aspect that is at the heart of our vision,  but also the link with B Corp™, which is a label that we would like to obtain in the long term.
But it's also an opportunity to challenge our sustainability strategy through experts in the field. One of the most significant impacts on the lifecycle of a product is its lifespan.
So if, like us, you believe in eco-design, vote for COMPPAIR in the Swiss StartCup Challenge!
BECAUSE IT ALL STARTS
AROUND A COFFEE