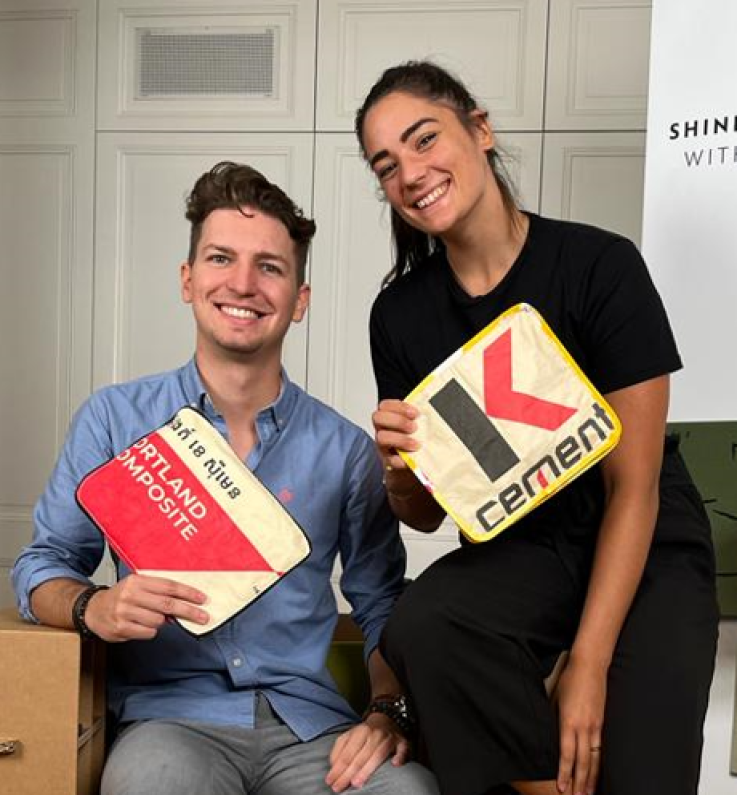 Julie Gaudin,
Jean-Sébastien Rahm,
Sabrina Servant &
Mégane Schafhirt
Founders of ZIPBACK
SWISS STARTCUP CHALLENGE FINALIST 
Our project is called ZIPBACK – 'the heroes of packaging'.
ZIPBACK offers recycled and reusable packaging for online sales with a circular lifecycle facilitated by the Post Office. 
WHAT ARE THE BENEFITS OF YOUR CIRCULAR PROJECT? 
Our pouches are made from recycled cement bags. The cement bags are processed with the help of a Swiss organisation, IWA Kep, which seeks to provide stable employment for women in Cambodia.
With this reusable pouch, we're taking action on waste management by offering circularity to a major industry: online sales.
WHY IS ZIPBACK PARTICIPATING IN THE SWISS STARTCUP CHALLENGE?
We're participating in the Swiss Startcup Challenge to help us reach a milestone for our pilot project: gaining visibility and credibility in the market.
With this challenge, we want you to help us raise awareness and change attitudes. We want to provide a packaging solution to an industry that isn't known for circularity. 
We're solving a global problem in a growing market dominated by plastic, so vote for ZIPBACK in the Swiss StartCup Challenge!
PARCE QUE TOUT COMMENCE
AUTOUR D'UN CAFÉ