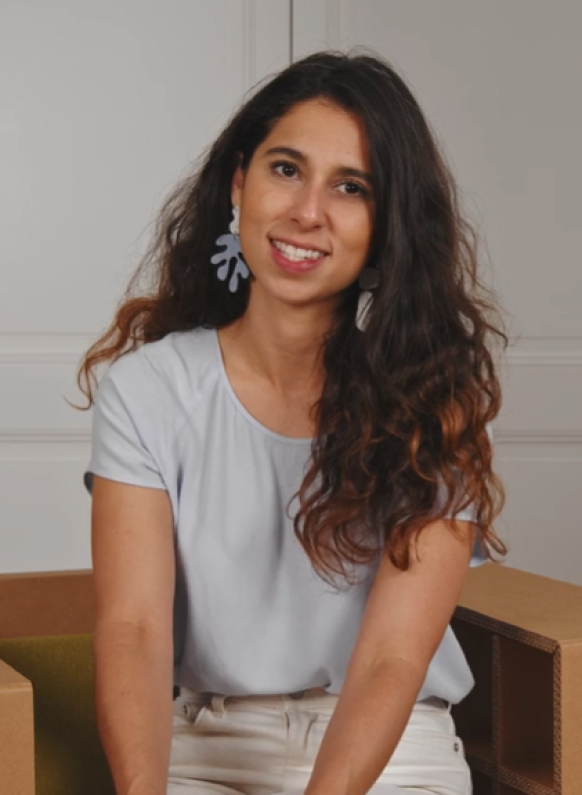 Nina D'Elia
Founder of TRASHMANSHIP
SWISS STARTCUP CHALLENGE FINALIST
TRASHMANSHIP designs a circular line of furniture and home accessories carefully crafted with the re-use of local construction and demolition waste.
WHAT ARE THE BENEFITS OF YOUR CIRCULAR PROJECT?
The three main benefits of TRASHMANSHIP is that we don't use any raw materials :
we revalorise materials that were already in circulation. All of our products are recycled and recyclable. And the sourcing, production and distribution remains locally, so everything within Switzerland.
WHY IS TRASHMANSHIP PARTICIPATING IN THE SWISS STARTCUP CHALLENGE?
I'm participating in the Swiss StartCup Challenge because I wanted to confront my project to the market and to hear the public opinion. TRASHMANSHIP would benefit a lot from the visibility, from the funding.
We really want to continue to experiment with this project and maybe you have a little bit of trash that we could use!
By voting for TRASHMANSHIP you're supporting a 100% circular business, so vote for TRASHMANSHIP in the Swiss StartCup Challenge!
BECAUSE IT ALL STARTS
AROUND A COFFEE