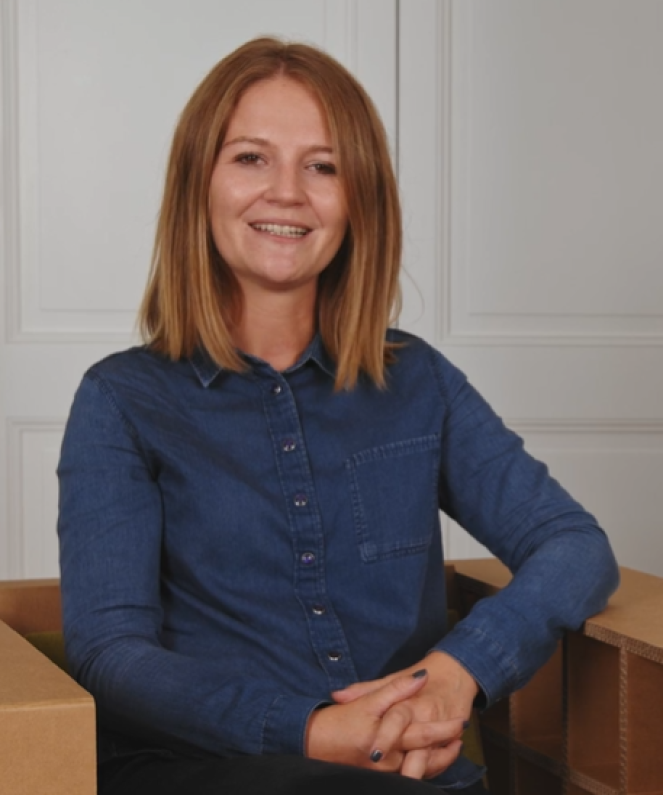 Virginie Bauman
Founder of KOLI
SWISS STARTCUP CHALLENGE FINALIST
KOLI proposes a reusable packaging solution for Swiss e-commerce.
With KOLI, packaging is not thrown away, but is put to use in a constant cycle between the e-commerce company, the end consumer, and us. So, there's no waste, and it's ready for another journey. 
WHAT ARE THE BENEFITS OF YOUR CIRCULAR PROJECT? 
Firstly, to counter single-use packaging, with a focus on reuse and repair. 
Secondly, to reduce the amount of waste, because nowadays, in Switzerland, we use and throw away 15 million packages for e-commerce every month. 
This waste has a carbon footprint, so the third goal is to reduce this carbon footprint, which is 7'500 tonnes of CO2 every month. This is the equivalent of 3'000 round trips between Geneva and New York by plane. 
And the icing on the cake is that we're already thinking about end of life, because KOLI packaging is made of recycled PET. This is a material that can be reprocessed and reintroduced into a new sector when the packaging can no longer be used.
WHY IS KOLI PARTICIPATING IN THE SWISS STARTCUP CHALLENGE?
KOLI is participating in the Swiss StartCup challenge to test our concept against expert opinion, to receive advice, to gain visibility, and also, we hope, to finance part of the project, especially the production phase for the launch.
Online shopping also contributes to the climate emergency, so choosing the KOLI project contributes to reducing the impact of e-commerce on our planet.
Vote for KOLI in the Swiss StartCup challenge!
PARCE QUE TOUT COMMENCE
AUTOUR D'UN CAFÉ